---
World Parking Symposium 2018 - Berlin, Germany - Another Great Success!
Our 2018 Conference, held in June at the Hotel Bristol Berlin, in Berlin, Germany, was another in the bi-annual series of World Parking Symposium events that bring together parking gurus from around the world. Berlin, a major centre of culture, politics, media and science, and one of the most visited tourist destinations in Europe, provided an inspiring backdrop for a conference unique in the world for its parking-centric focus.

Our local hosts, Manfred Wacker with the Department of Transport Planning & Traffic Engineering, Institute for Road & Transport Science, University of Stuttgart and
Dr. Ilja Irmscher, Managing Director, GIVT mbH Planning Services – Parking in Berlin, assisted with the planning of a memorable conference.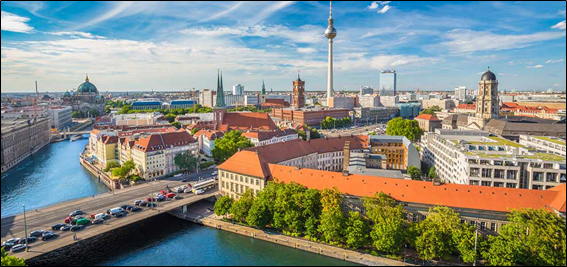 Our Sunday keynote speaker was Florian Lennert, Director of Intelligent City, an applied research and innovation platform jointly established by the Innovation Centre for Mobility and Societal Change (lnnoZ) in Berlin and the London School of Economics and Political Science (LSE Enterprise). Mr. Lennert provided a high energy and stimulating opening for the symposium. This was followed by two days of exceptional presentations by experts from around the world. Most of these presentations can be found in the WPS Library on our web site.
The gala dinner was held at the Classic Remise Berlin, originally a historic tram station and now an extensive facility of garages, services and dealers for classic cars which are housed in this landmark building.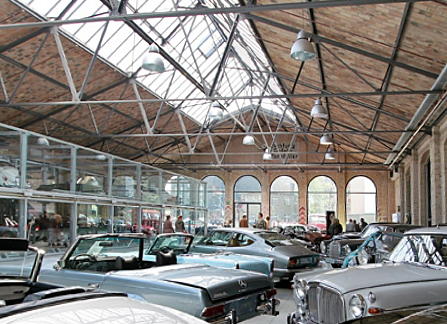 In addition, GIVT mbH hosted our post conference Parking Tour of Berlin with included visits to the Underground car park Los-Angeles-Platz, the spectacular Berlin Central Station – Underground car park Berlin Central Station, and the fascinating EUREF Campus Berlin – the city district of the future (with a ride on the autonomous shuttle Emily, tour of their electric mobility solutions and inductive charging etc.). To top it off, we stopped for a local lunch at Curry 36 with their amazing Currywurst and chips, Berlin's answer to the hamburger.
We would like to thank everyone who came together for this enlightening and inspiring event - speakers, organizers, attendees and sponsors as well as our wonderful hosts...WPS XI Berlin lived up to its promise!!! It gave us an opportunity to study the next generation of parking theory and technology, meet the new generation of parking theorists and administrators, while learning from masters in the parking and transportation industry.