---
World Parking Symposium 2018 - Berlin, Germany
The next conference, WPS XI, will be held in Berlin, Germany from Sunday, June 24 to Wednesday, June 27, 2018.
Berlin has been chosen as the destination for the 2018 World Parking Symposium due to its central European location and ease of access. It is the capital city of Germany and a major centre of culture, politics, media and science, and one of the most visited tourist destinations in Europe. It is an edgy city, from its fashion and architecture, and to its charged political history. The Berlin Wall is a sobering reminder of the hyper-charged postwar era. Lonely Planet says: "Berlin's combo of glamour and grit is bound to mesmerise anyone keen to explore its vibrant culture, cutting-edge architecture, fabulous food and tangible history." This is the place to be in 2018.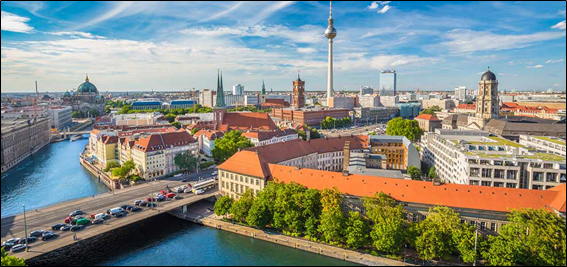 See you in Berlin at World Parking Symposium XI!
World Parking Symposium 2016 – A great success!
Our 2016 Conference, held on Simon Fraser University's downtown Vancouver Campus, was another in the bi-annual series of World Parking Symposium events that bring together parking gurus from around the world. Vancouver, with its bustling downtown core and sprawling suburbs at the foot of one of the world's most picturesque mountain ranges, provided an inspiring backdrop for a conference unique in the world for its parking-centric focus.

We would like to thank everyone who came together for this enlightening and inspiring event - speakers, organizers, attendees and sponsors as well as our wonderful hosts...WPS X Vancouver lived up to its promise!!! It gave us an opportunity to study the next generation of parking theory and technology, meet the new generation of parking theorists and administrators, while learning from masters in the parking and transportation industry.